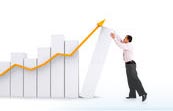 Our Services
Paramed provides a full package of marketing services including market analysis, import, certification, registration, advertising, PR and GR support, warehousing services, as well as an extensive network of distribution through pharmacies, pharmacy chains, distributors and the system of State purchases for medical establishments.
For more than 20 years Paramed has specialized in bringing to market new brands and sales promotions for existing market brands.
Among our long-term clients are such companies as Actavis, AstraZeneca, Bristol-Myers Squibb, Novartis, IsisPharma, Laboratoires Expanscience , Gebruder Nippes, Warwick SASCo, Systagenix, Pro-Lab Diagnostics, , Premium Diagnostics, Becker Manicure Solingen, Inverness Medical Innovations, Holtsch Medizinprodukte
They have chosen Paramed. Join now!
What is Paramed?
Marketing services
Product certification and registration services
Customized approach to development of sales and distribution concepts
Distribution network in all regions of Russia, Belorussia and Kazakhstan
Logistics and warehousing services throughout the sales territory
Marketing and trade marketing activities in all segments of the pharmacy and hospital market
Merchandising
Advertising , PR, GR and event support for brands
Legal and analytical support
Training programs and sales support to pharmacies, pharmacy chains and healthcare establishments
Close regular contacts with the medical community, including specialized educational programs, as well as scientific and practical research work.
IT support during all stages of the business process